In 2018, Cummins Welfare first struck!

Cummins has

launched a new factory maintenance injector assembly for ISG

engines

. The Cummins original repair parts are produced in the original factory environment, with the maintenance quality, limited to use outside the engine warranty period, and enjoy Cummins original 3-month warranty!

Can not only help you reduce the overall cost of the engine, economical parts program, you can also enjoy Cummins brand protection, economic durability, quality guaranteed!

Original recovery rebate

As long as your old parts meet the standards, you will receive a refund of 272 yuan after your acceptance!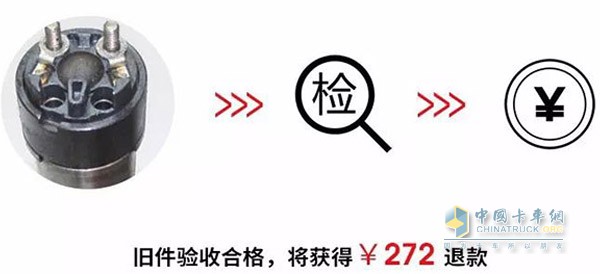 Cummins original recycling refund, acceptance, will receive 272 yuan refund

1. The old parts are intact and undamaged, and they need to include the main assembly parts: solenoid valve assembly, high-pressure inlet connector, high-pressure connector positioning pin, injector body, nozzle and nozzle sleeve;

2, solenoid valve terminal without breaking and bending, as shown in the figure;

3, stroke adjustment shell intact without missing;

4. The epoxy coating on the stroke adjustment bolt is intact and without damage;

5, old parts should be brought back with plastic protective sleeve (continue to use on the replacement parts) and the original box. Damage to injectors caused by improper protection during transportation may result in a decline in rejected or old settlement payments.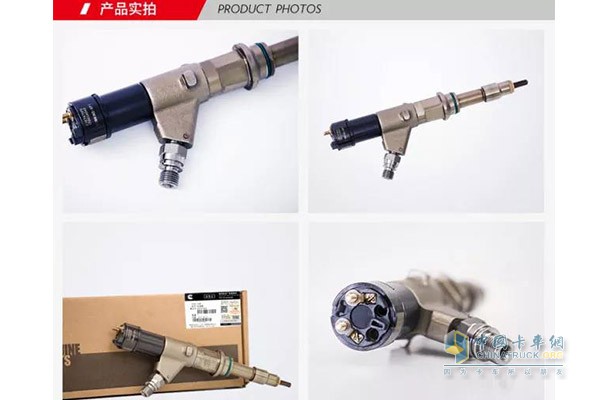 Cummins original product real shot

Tips Packaging Specifications

1. Protective measures (protection caps or plastic wraps) for each interface, confirming that it will not cause new damage due to transportation;

a. It is recommended to use the protective cap on the original packaging to protect the interface, such as the white nozzle protection cap installed on the nozzle of the old injector.

2. The individual old parts must adopt independent packaging for dust prevention and bumping;

a, it is recommended to use the original carton and protective measures

b. It is unacceptable that individual old parts are not individually packaged

3. The old parts inside the outer package are placed neatly and firmly, separated by cardboard.

Note: Appropriate old packaging will increase the safety of the old part return process, increase the acceptable proportion of old parts, and ultimately increase your business interests.

Please send the old part to: 4-2, Building 4, No. 25, Boda Road, Chaoyang District, Beijing

Contact: Li Fei Telephone

Readings:

Bees Killer,Hornet Killer,Wasps Killer,Yellow Jackets Killer

Linyi Yiqun Packaging Products Co., Ltd , https://www.yiqun-china.com